Description
A fantastic 2-in-1 vehicle for your toddler! MoMi ELIOS can be used by toddlers past 18 months as a balance bike and when they grow up a bit, you can easily turn it into a scooter! Smart, isn't it? And so convenient!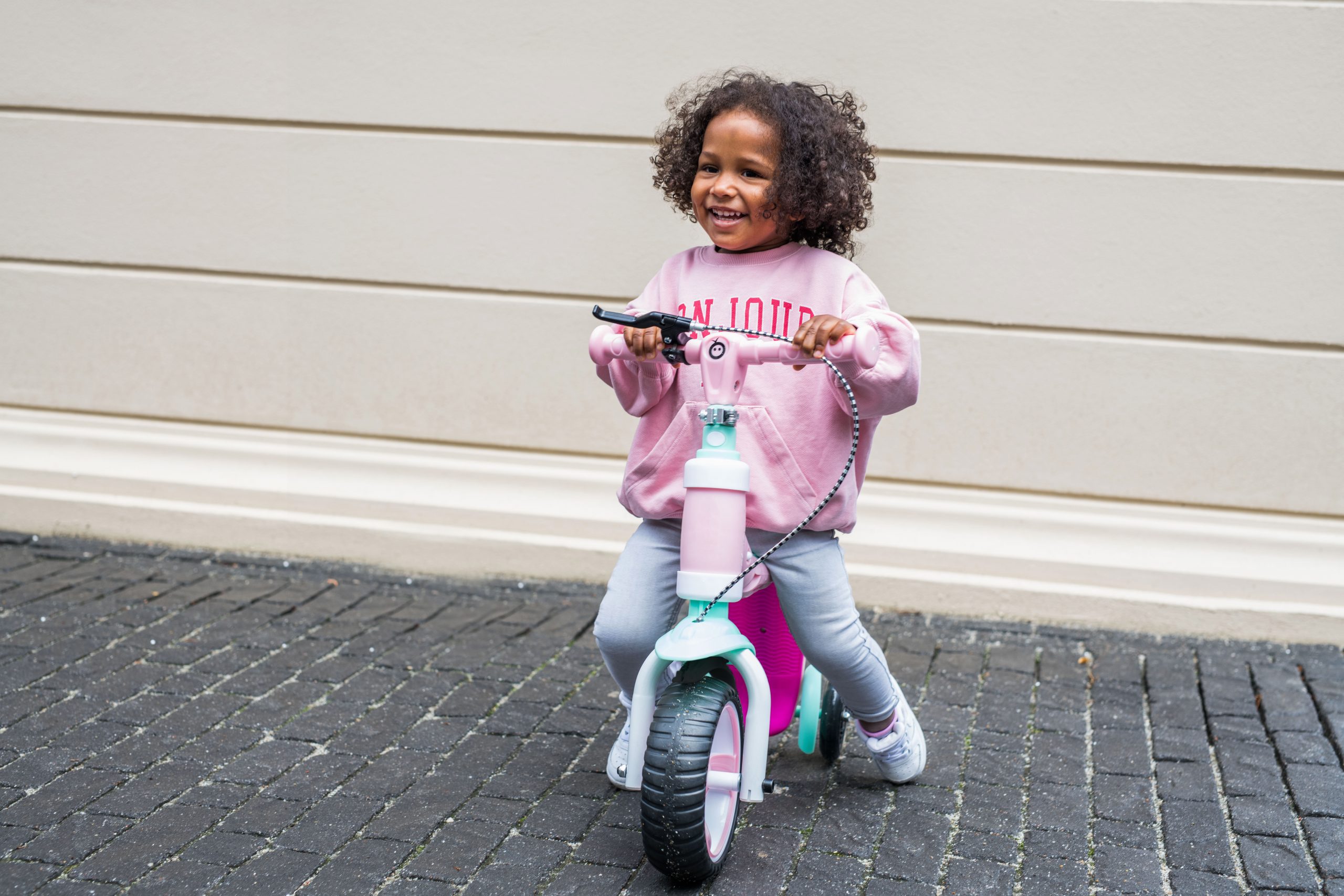 MoMi ELIOS is bound to be loved by parents looking for multi-purpose solutions which can be used for some longer time by children. MoMi ELIOS is:
an innovative scooter with a seat,
2-in-1 vehicle, a ride-on toy/a balance bike and a scooter,
Fast function-changing system, no tools required,
2 handlebar adjustment levels(up to 53 cm for the ride-on toy and up to 73 cm for the scooter)
Robust metal frame
3 silent wheels
Rear wheels with LEDs
Rounded, safe edges
Clamping brake
Product weight: 3kg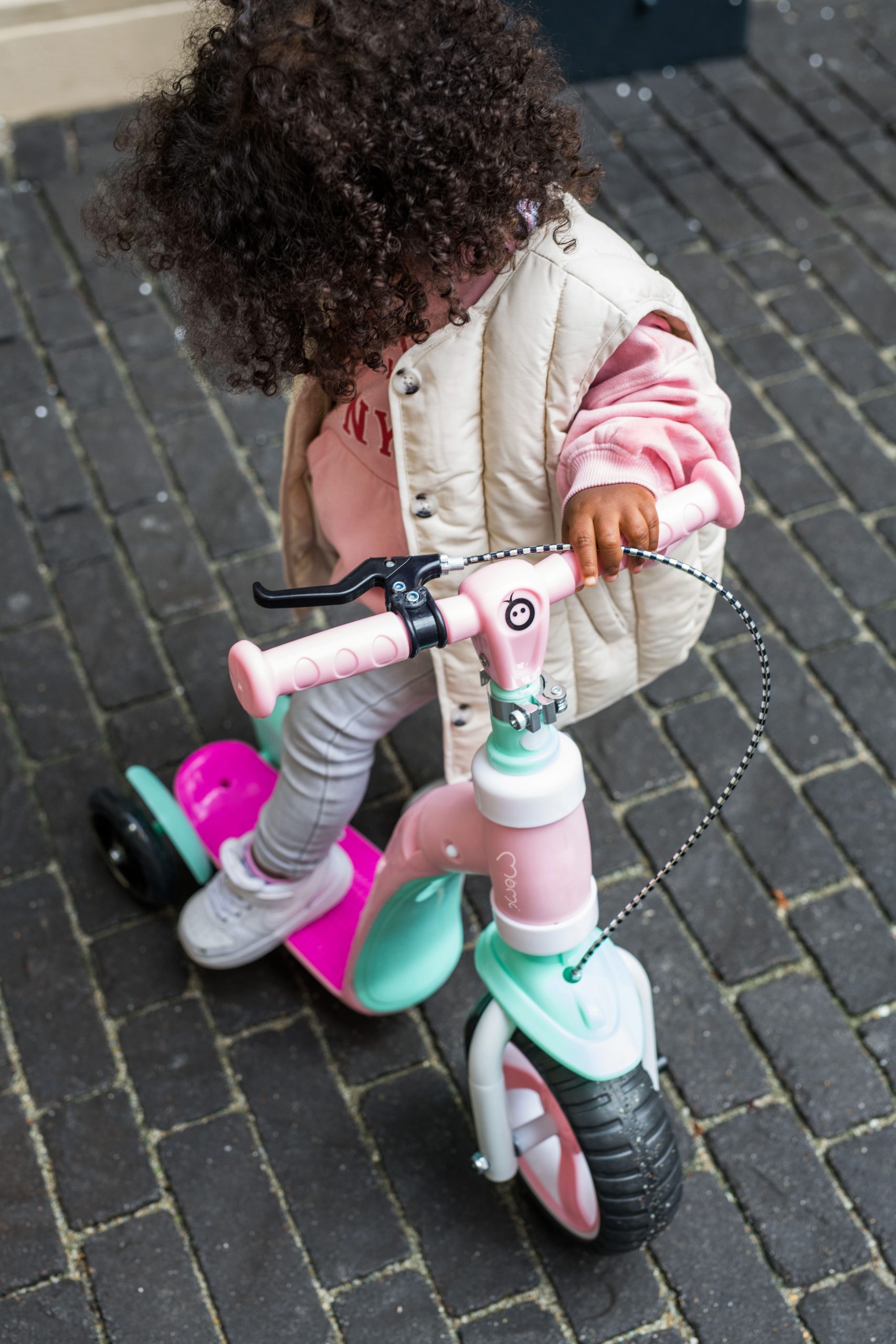 MoMi ELIOS is an innovative 2-in-1 vehicle. For younger children, it makes a great ride-on toy and a balance bike. Thanks to double rear wheels, the vehicle is stable and can be used by children starting from 18 months. When your child grows up a bit, you can easily change it into a scooter which will help your child develop their sense of balance. MoMi ELIOS is not only beautiful, but also practical. What is more, it grows together with your child!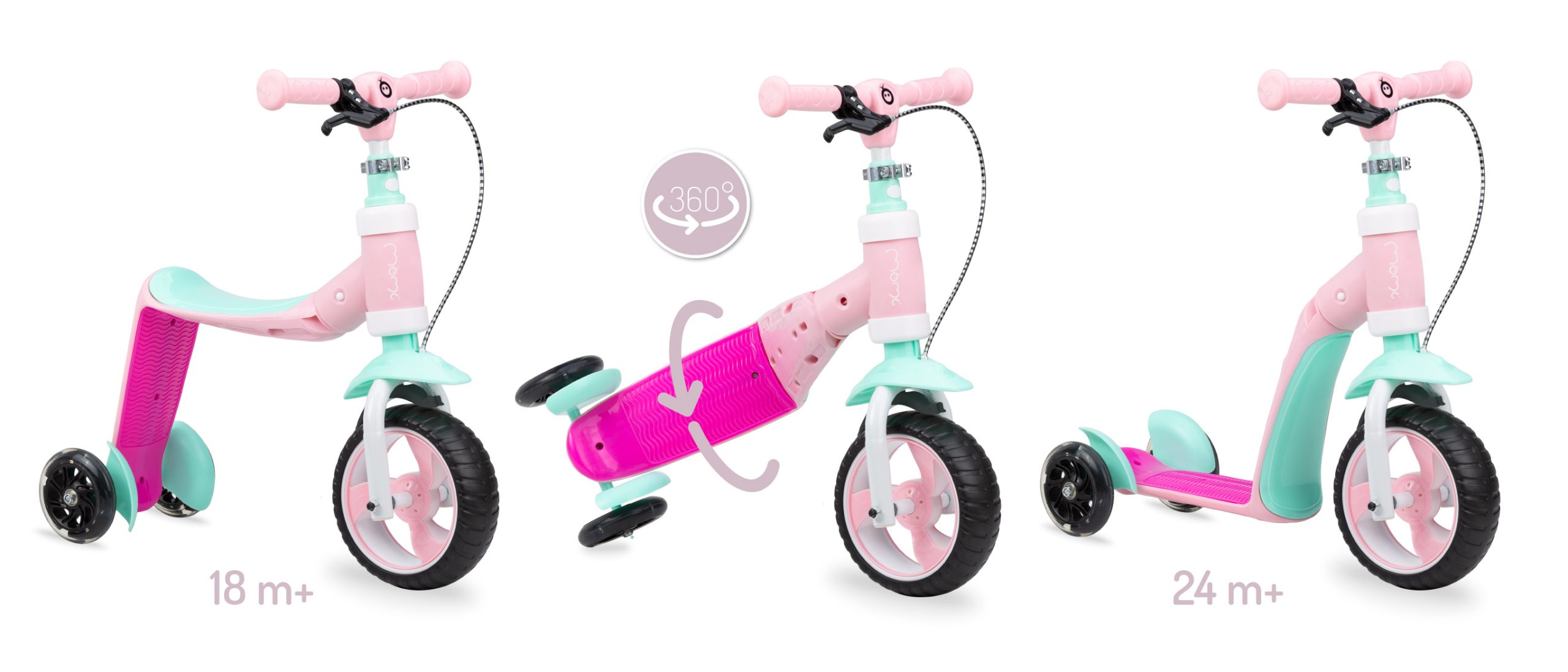 Simple metamorphosis with no tools required
You can change the vehicle into a 3-wheeled scooter using a single button, with no tools required as the turned seat becomes the platform. The platform is wide and made from non-slip material, making MoMi ELIOS comfortable and safe for the child.
The handlebar height is adjusted using a System Quick Release, helping you adjust the vehicle to your toddler fast and whenever you want as you do not need any tools to do it!