Description
When your Little One grows up, sports activities are becoming more familiar to them. A great idea to develop their motor skills and coordination is scooting on QKIDS BRO, which they can use from 3 years of age.
QKIDS BRO scooter is available in many great designs and that is not the only benefit.
Are you wondering which scooter to choose for your child?
The best choice is one that will ensure their safety and comfort while scooting.
The most important thing is that it's useful and adjusts to the quickly changing height of your child.
This is what QKIDS BRO is all about – it fits the needs of your child and yours, and what's important, it complies with standards: EN71-1, EN71-2, EN71-3.
QKIDS BRO scooter will be great for a little Sportsperson since its maximum load capacity is 40 kg.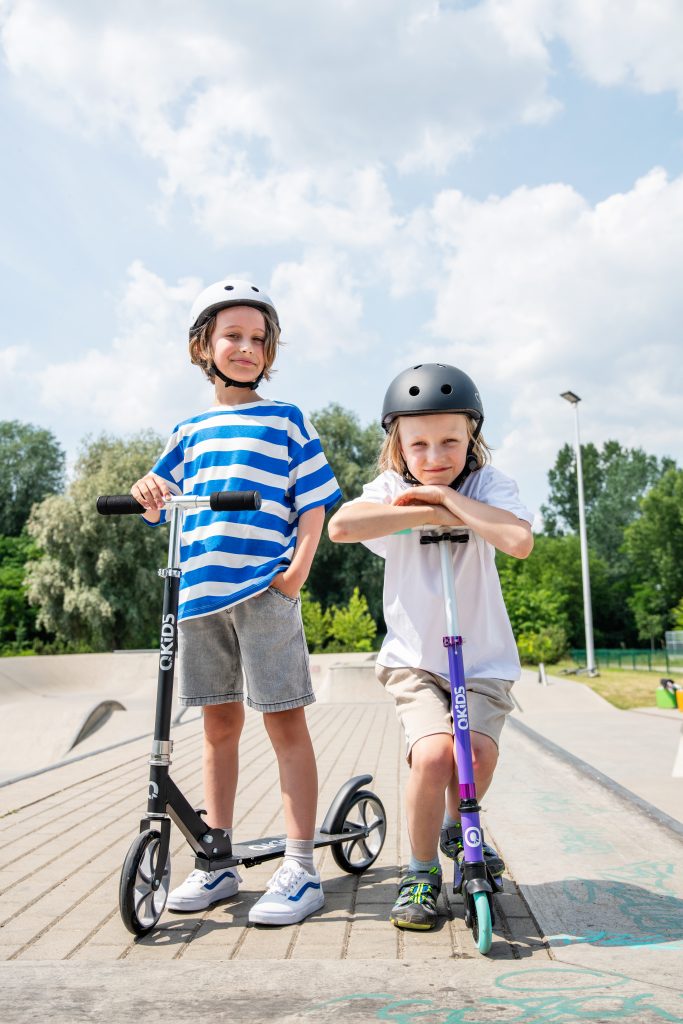 QKIDS BRO scooter has a 3-point handlebar adjustment, which makes it comfortable for your child and it grows with them, ensuring the correct posture during scooting.
Anti-slip platform has been designed with safety in mind preventing your child from slipping.
QKIDS BRO scooter has a rubber anti-slip handlebar, which can be easily folded thanks to that it's easy to transport.
Polyutherane wheels ensure high comfort of scooting, which is why bumps in the road won't be a problem.
Product specification:
– Dimensions: 66 x 32,5 x 69,5-80,7
– Weight net/gross: 2,4 / 2,92 kg
–  ABEC-7 bearing
– Wheel diameter: 13cm
– Length of the platform: 35 cm
– Material: aluminum, PP
– 3-point adjustable height of the handlebar: 72cm – 83cm
– Norms: EN71-1, EN71-2, EN71-3
– Maximum load capacity of up to 40kg