Description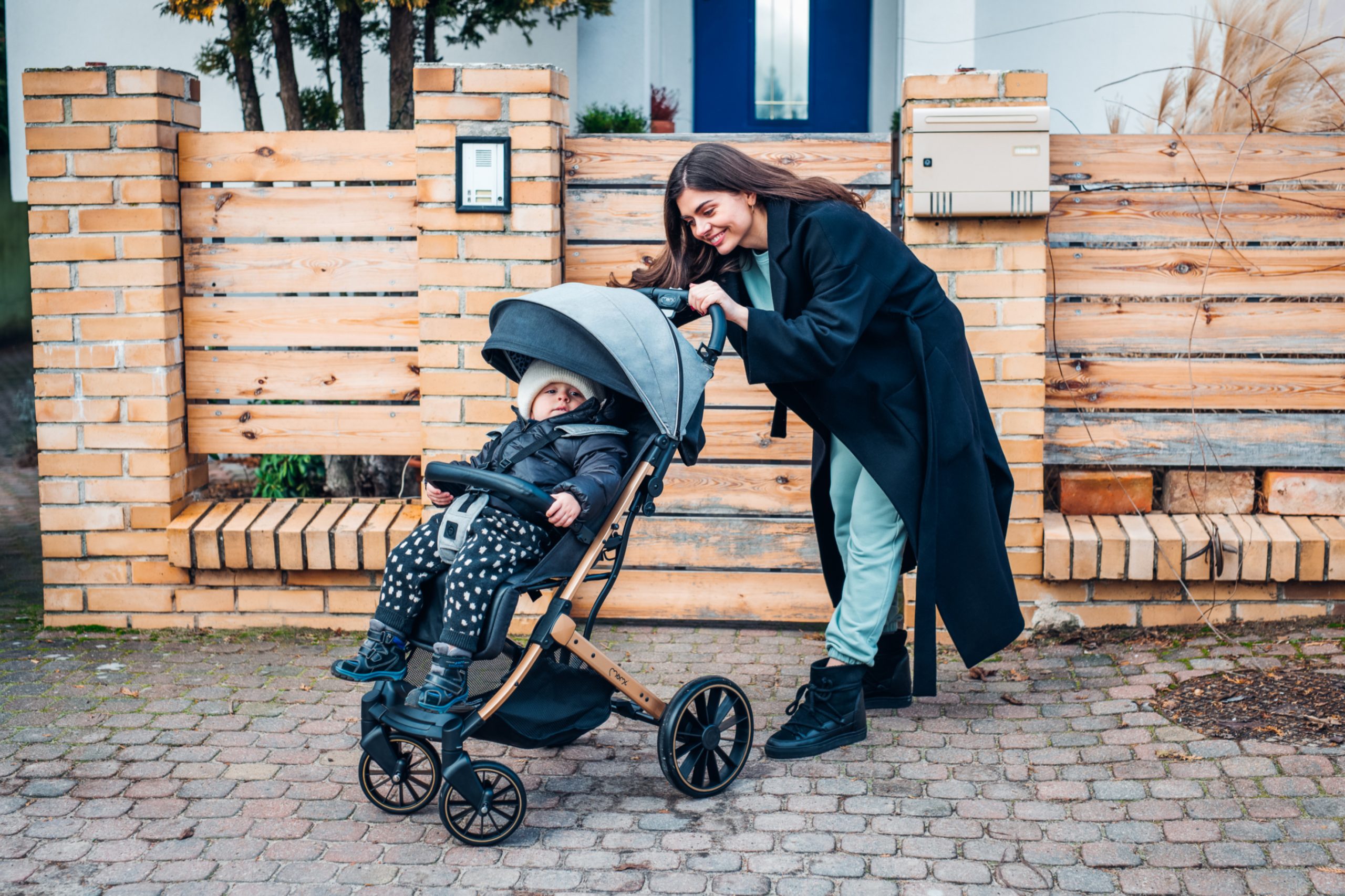 MoMi ESTELLE DAKAR is a perfect stroller for Mums who appreciate their child's and their own comfort. It's incredibly manoeuvrable and the large wheels allow you to use it on even the roughest terrain! What is more, it has a unique design and a set of useful accessories: a mosquito net, a rain cover, and a matching footmuff.
MoMi ESTELLE DAKAR stroller will ensure many benefits at a reasonable price:
Lightweight and manoeuvrable stroller
High-quality, puncture-proof polyurethane wheels
4-wheel amortization
Size of the wheels: front 7", back 10"
Large rear wheels provide excellent traction even in difficult conditions
Compact size after folding
Adjustable backrest
Adjustable leg rest covered in easy-to-clean eco-leather
Wide step for independent climbing
5-point seat belts
Detachable bar
Expandable canopy with 2 windows
Upholstery protecting from UV rays
Comfortable leg brake
Two-layer comfortable handle and a bar made of the foam layer and removable eco-leather cover
Easy folding and unfolding
Expandable handle for easy guiding of the folded stroller
Spacious basket with a load capacity of 5 kg.
Reflective elements on the canopy
From 6 months of age
Up to 22 kg
Comes with accessories: matching footmuff, a mosquito net, and a rain cover
Complies with European Union norm EN-1888
Greatest benefits:
The canopy is covered in two layers of fabric ensuring protection from UV rays. Additionally, the canopy is expandable and it has air vents.
The handle and stroller bar are two-layered – covered in soft foam and eco-leather.
Large wheels, 7″ front, and 10″ rear, ensure that the stroller is excellent to drive even on rough terrain.
Handle for guiding a folded stroller! An incredibly comfortable option for Mums that takes care of their spines.
The unique design is a trade mark of MoMi and MoMi ESTELLE collection.
It comes with accessories: a rain cover, a mosquito net, and a matching footmuff.
At any moment and in any circumstances, your child's safety is MoMi's priority.
MoMi ESTELLE DAKAR stroller has:
5-point seat belts
Convenient central brake
Double lock preventing the stroller from folding or unfolding
Reflective elements
Complies with EN-1888 norm
Meets safety standards in accordance with the requirements of the European Union