Description
MoMi ZAWI foam mat is a multifunctional product. It is a standard mat protecting a child from cold during playtime, a playpen, and a toy in a form of a classic 3D puzzle.
The foam puzzle mat is comfortable for the baby and it ensures proper thermal insulation. It has also a lot of other advantages:
Multifunctional, it is a mat, playpen, 3D puzzle
Made of EVA foam
Waterproof and easy to clean
Anti-slip surface
Thermal insulation feature
Indoor and outdoor use
Thanks to the soft surface it increases the comfort during playtime
Protects the floor
It gives many options to play
16 elements
Dimensions of one element: 30×30 cm.
Dimensions of the mat: 150 cmx150 cm.
Dimensions of the playpen: 120×120 cm.
The height of the edge of the playpen: 15 cm
The thickness of the puzzle: 1 cm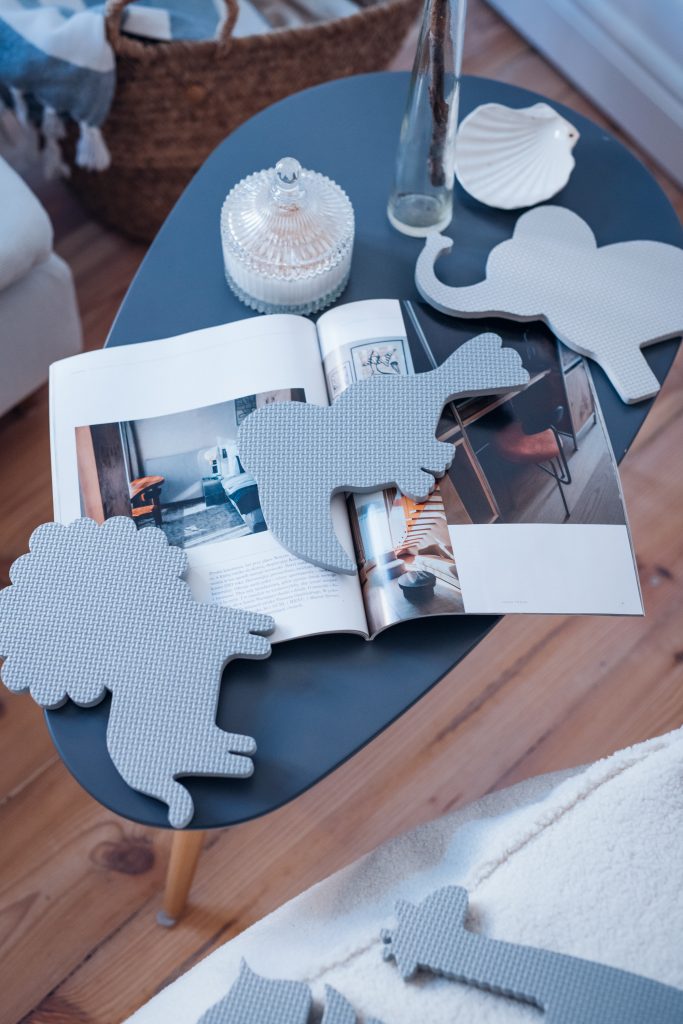 What makes MoMi ZAWI special?
You'll be surprised by its multi-functionality. If you buy 1 product MoMi ZAWI you'll get 3 different products! It is at the same time a mat, a playpen, and a classic jigsaw puzzle, which you can use to create spatial figures. Additionally, in puzzles, there are foam, and soft animals, which the child can use for playing.
Puzzles are 1 cm thick, which is why they are perfect for perfectly insulating from the floor. While sitting on MoMi ZAWI your child will always be comfortable and cosy.
The mat is big, it's 150×150, which is why it's comfortable not only for a newborn but also for a toddler. After spreading, MoMi ZAWi fits a small bag that is included.
The mat gives many options for playing – one can use it as a classic jigsaw puzzle and to create spatial figures. Additionally, 3D elements can be used as independent toys.
You can use MoMi ZAWI mat indoors and outdoors. You'll fold it quickly and put it together again. A foam mat is more practical than a textile one- when it gets dirty you can just clean it with a cloth and it's done!
MoMi ZAWI is a multifunctional mat and it will be your companion from the birth of your child up to preschool age.