Description
How to spend time with the little one actively and show the vicinity to her or him?
It is best to take a bike and go for a trip! Let me introduce a perfect companion for your short trips — this is MoMi ROSS. This is a unique run bike or, more specifically… a vehicle to discover the world.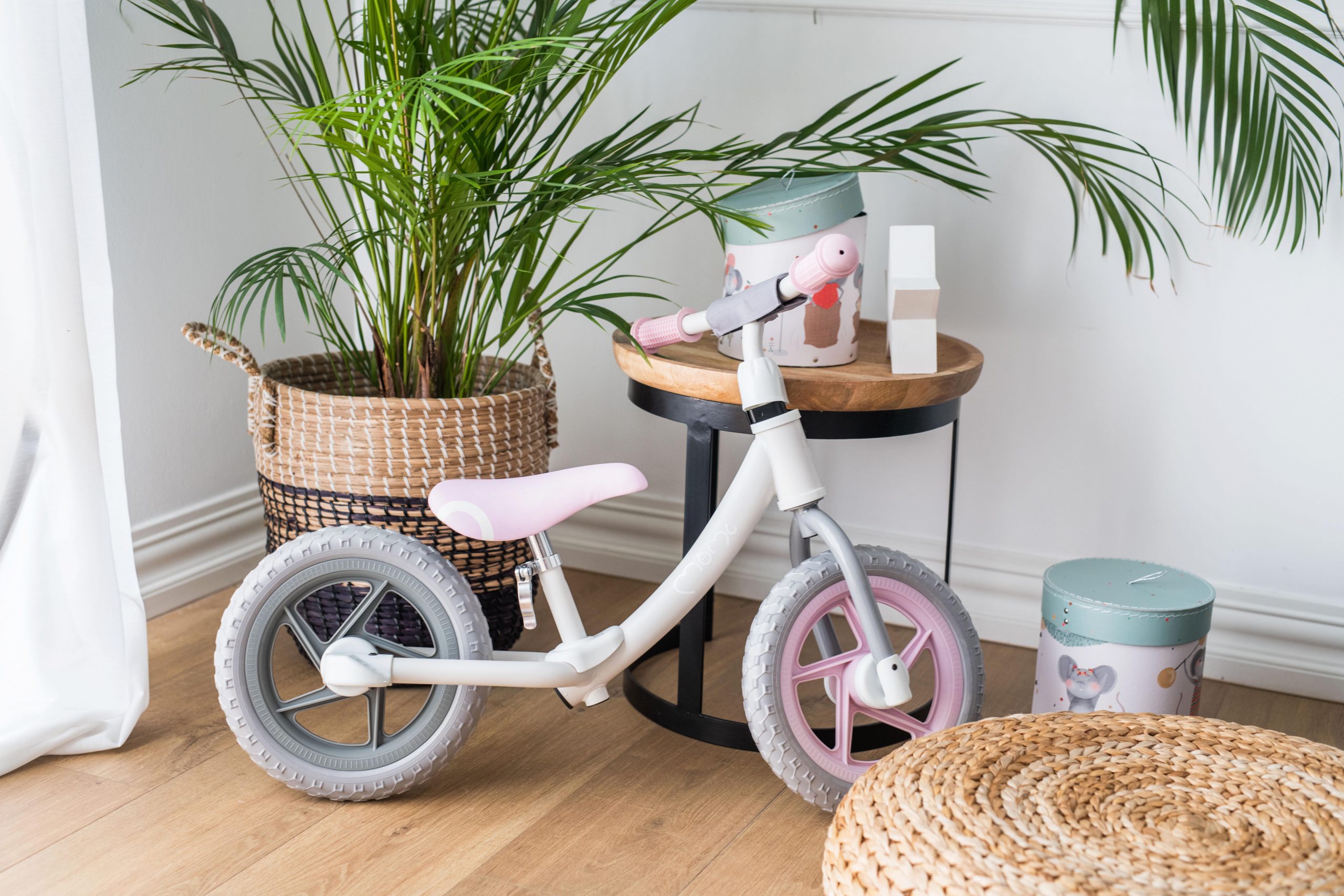 MoMi ROSS run bike is the utmost level of comfort and safety and has many other benefits:
Large wheels made from durable and puncture-resistant EVA foam
Wonderful shock absorption
A lightweight frame — just 3 kg!
Caps covering all the bolts
Soft, adjustable seat
The Quick Release system ensures quick and easy seat height adjustment
A wide handlebar with rubber handles
It does not have the handlebar turning lock to ensure comfort and safety
Conforms to the safety standard EN71
Child's height: 90–105 cm
Maximum child's weight: 30 kg
Foam handlebar cover
Dimensions:
Length from wheel to wheel: 80 cm,
Seat adjustment: 30–40 cm
Handlebar length: 41 cm
Wheel diameter: 12 inches
Handlebar adjustment: 55–65 cm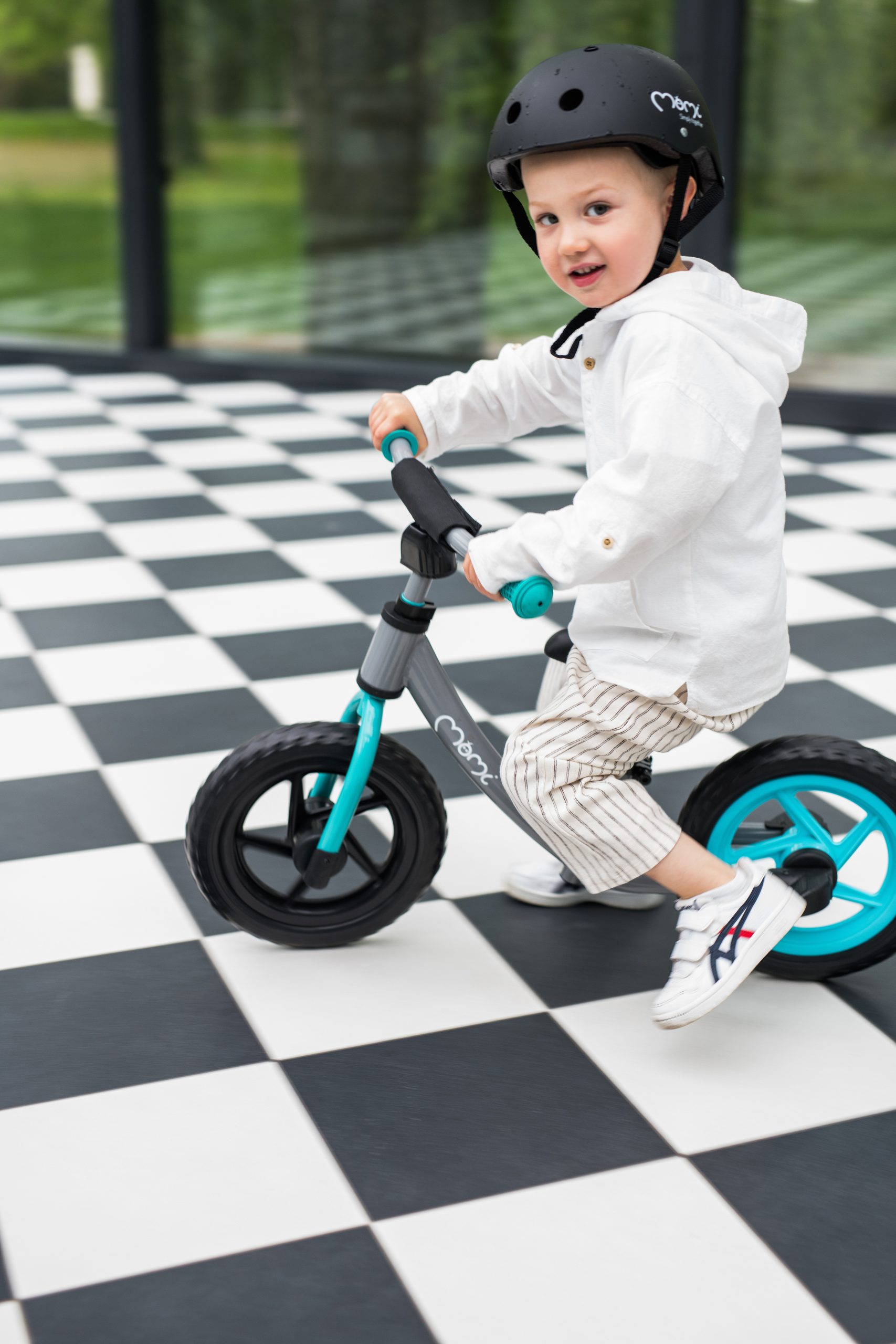 What makes MoMi ROSS bike unique?
Do you remember that I wrote the bike should be lightweight? MoMi ROSS is ultra light! Its weight is just 3 kg thanks to which the movements will be easier and your child will not get harmed when carrying it. What is more, you will spare your spine! All of us have experienced that the child goes riding a bike and the mum ends up with carrying it, haven't we?!
MoMi ROSS has caps made from durable plastic on all joints and nuts both on the frame and on the wheels. This contributes, first and foremost, to safety and assures you that the child will not get harmed when using the bike. What is more, it looks great!
Quick seat adjustment will be possible thanks to the Quick Release Have your child grown up and you've realized that the seat is too low for her or him during a trip? Do not worry, you do not need any tools to change the height, you will do it in no time at all.
Large 12" wheels made from reinforced EVA foam which is not prone to puncture. Thanks to them, you do not need to worry about any damage on the go. They offer perfect cushioning of any uneven surface.
Your child's comfort is MoMi priority any time and in any circumstances. MoMi ROSS run bike has an adjustable handlebar thanks to which it will always match your child's height. The bike has non-slip covers and a textile protector which will cushion the impact of any fall and minimize its effects.